To help slow the rapid decrease in the honeybee population, Burt's Bees created HONEA; a line of honey-infused teas. While Burt's Bees focuses on the external effects, HONEA focuses on the positive internal effects the honeybee have on humans. Honea is hoping to make the honeybee more indispensable because a world without honeybees is a world without us.
GOLD // Creative Circus Student Show
the drink
HONEA seeks to make the honeybee indispensable in the eyes of the consumer. By offering natural health benefits that would not be possible without their existence, our teas are infused with purpose.
the flavors
Both honey and flowers are the byproducts of the honeybees' pollination. We combined the two to produce various blends tho showcase the positive affect the honeybee can have on humans.
the print
*click to enlarge*
the mailer
Throughout HONEA's launch, people will receive seed packets in their mailbox. The package explains why planting new plants is vital to keeping the bees buzzing.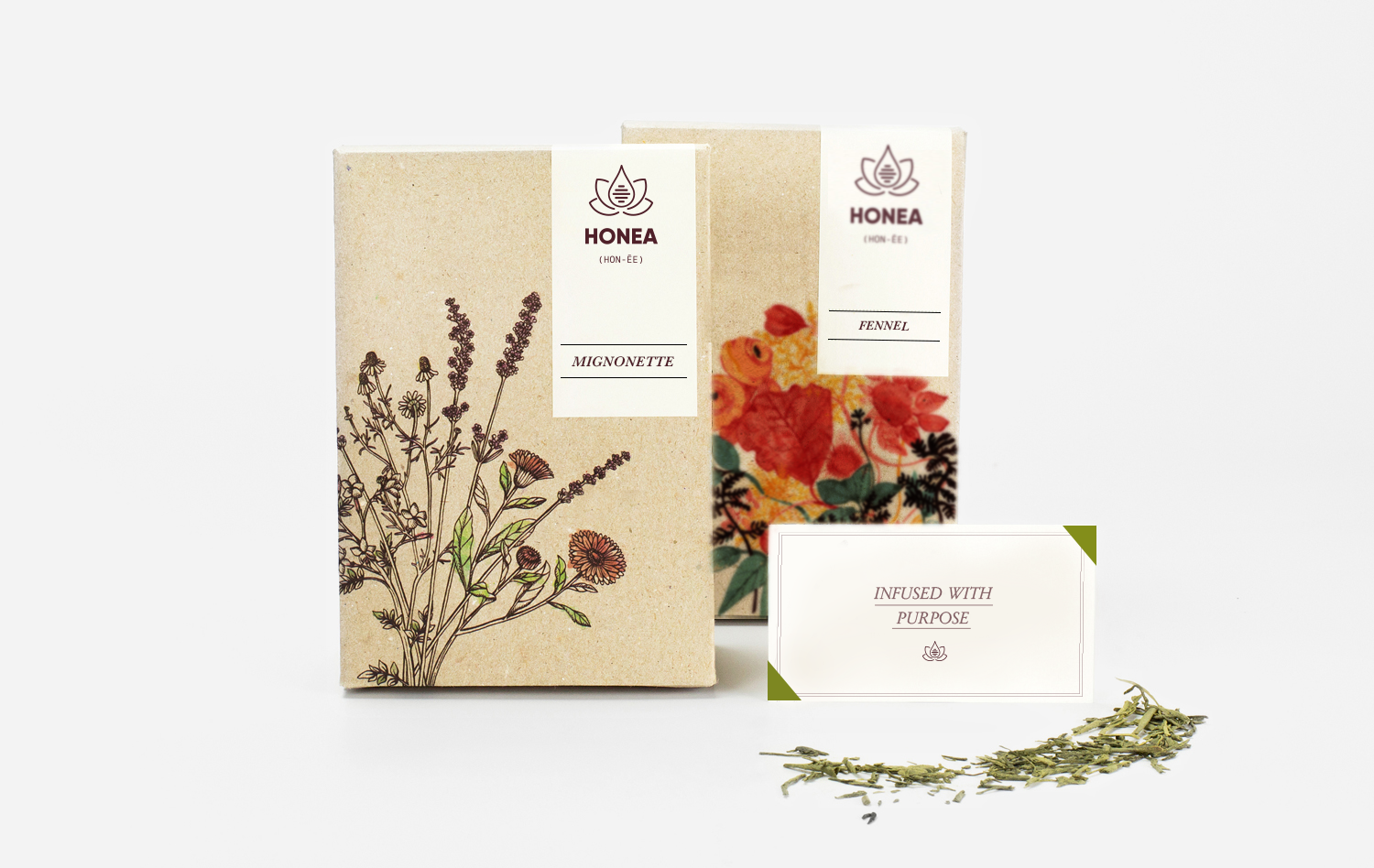 the site
Create your own connection to the honeybee by making your own purpose. The microsite allows you to make an honey-infused tea specific to your needs. Order the personalized batch in either hot or cold form. If we like it enough, your flavor might just make it to the shelves.
Erin Smith // Copywriter
Ivy Phan // Co-Art Director
Chandler Bondurant // Photographer