Problem: Bad breath plagues our noses every day.
Solution: To combat this, Altoids introduced the art of minting; the proper etiquette of giving a mint.
interactive breath boards
Minting reminders are placed in tight spaces.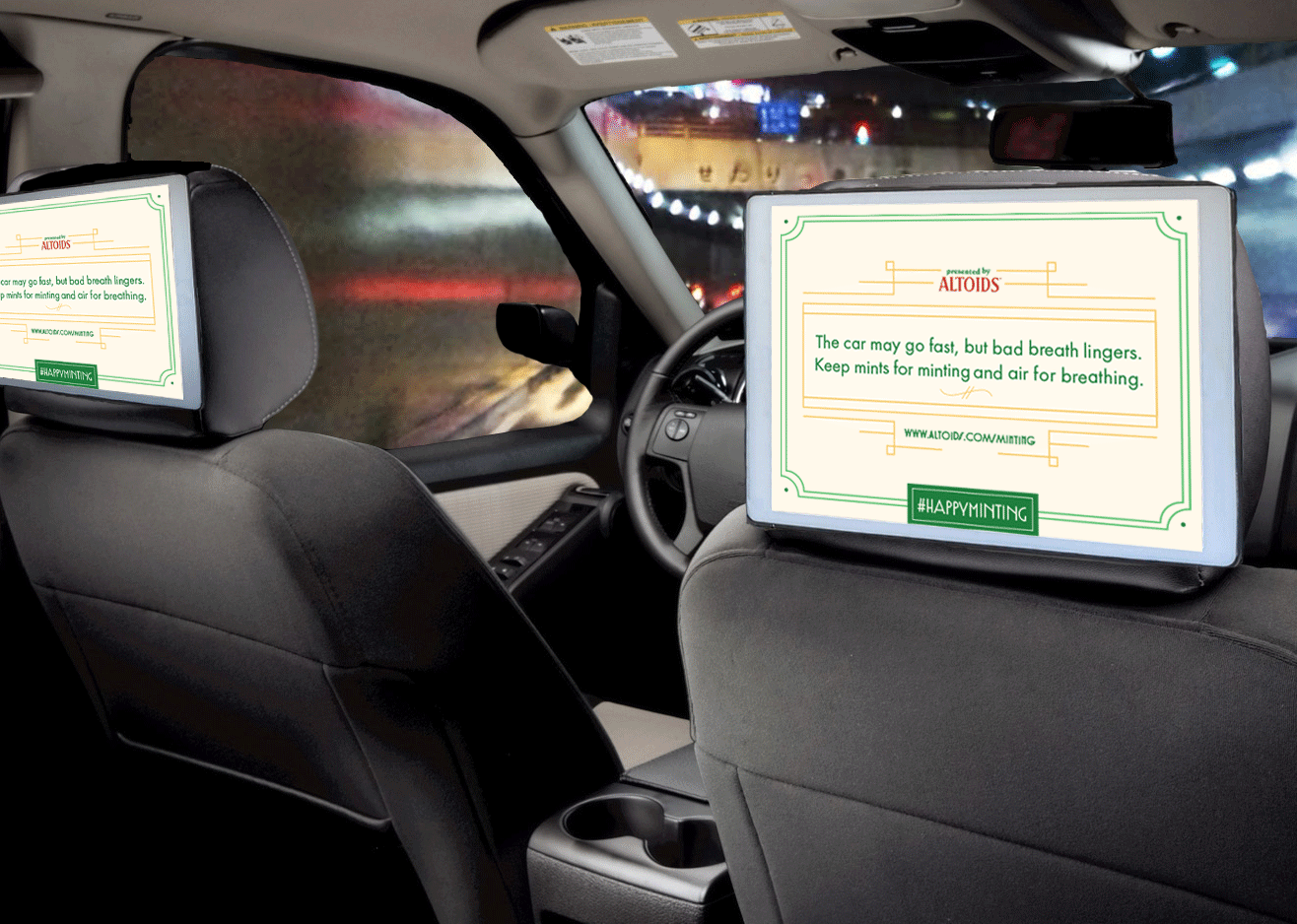 printed message banners
To make sure everyone knows the best minting practices, banners will provide tips on the best ways to mint someone.
minting microsite
To get people to stop hesitating and start minting, Altoid's let people mint anonymously.
Let your boss know their breath smells like last week's lasagna, and keep your job.
social minting
Everyone will start getting rid of bad breath through Minting people.
minting recognition
With minting on so many people's tongues, Merriam-Webster decided to add the word to the dictionary.
CO-CREATORS:
Chiara Gustafson // Copywriter